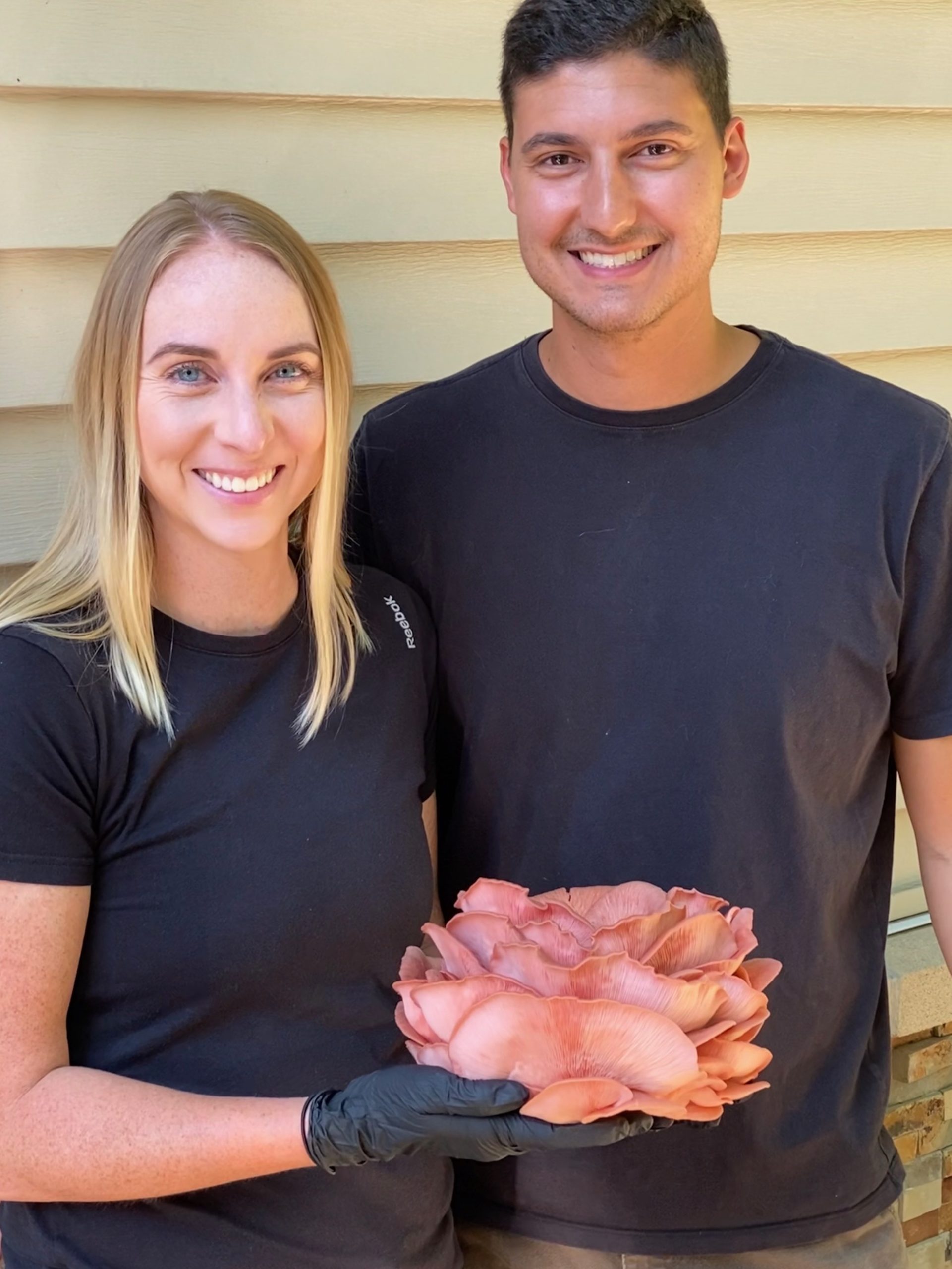 Hi, we are Zach and Jackie, founders and farmers of ZAZU Mushrooms. We are a family owned and operated mushroom farm in Mattawan, Michigan.
A few years ago we decided to try a plant based diet and quickly discovered how hard it was to adjust to plants not only as a side dish but the main course. We began to develop a passion for cooking delicious and fresh food but we were missing and craving that savory flavor.
Then, we finally discovered the beauty and diverse flavors gourmet mushrooms had to offer. Shopping at our local stores we came to realize portabella and button mushrooms are about all you get. So we decided to bring these diverse mushrooms to our local community and share what we have learned with you.
We can't wait for you to try our mushrooms and discover a new world of flavors.
N

Bring the highest quality gourmet mushrooms to more people

N

Provide education on the culinary diversity mushrooms have to offer

N

Provide exceptional service to our community

N

Utilize only natural and nutrient rich materials to provide our mushrooms the best flavor

N

Ensure sustainable practices for future generations