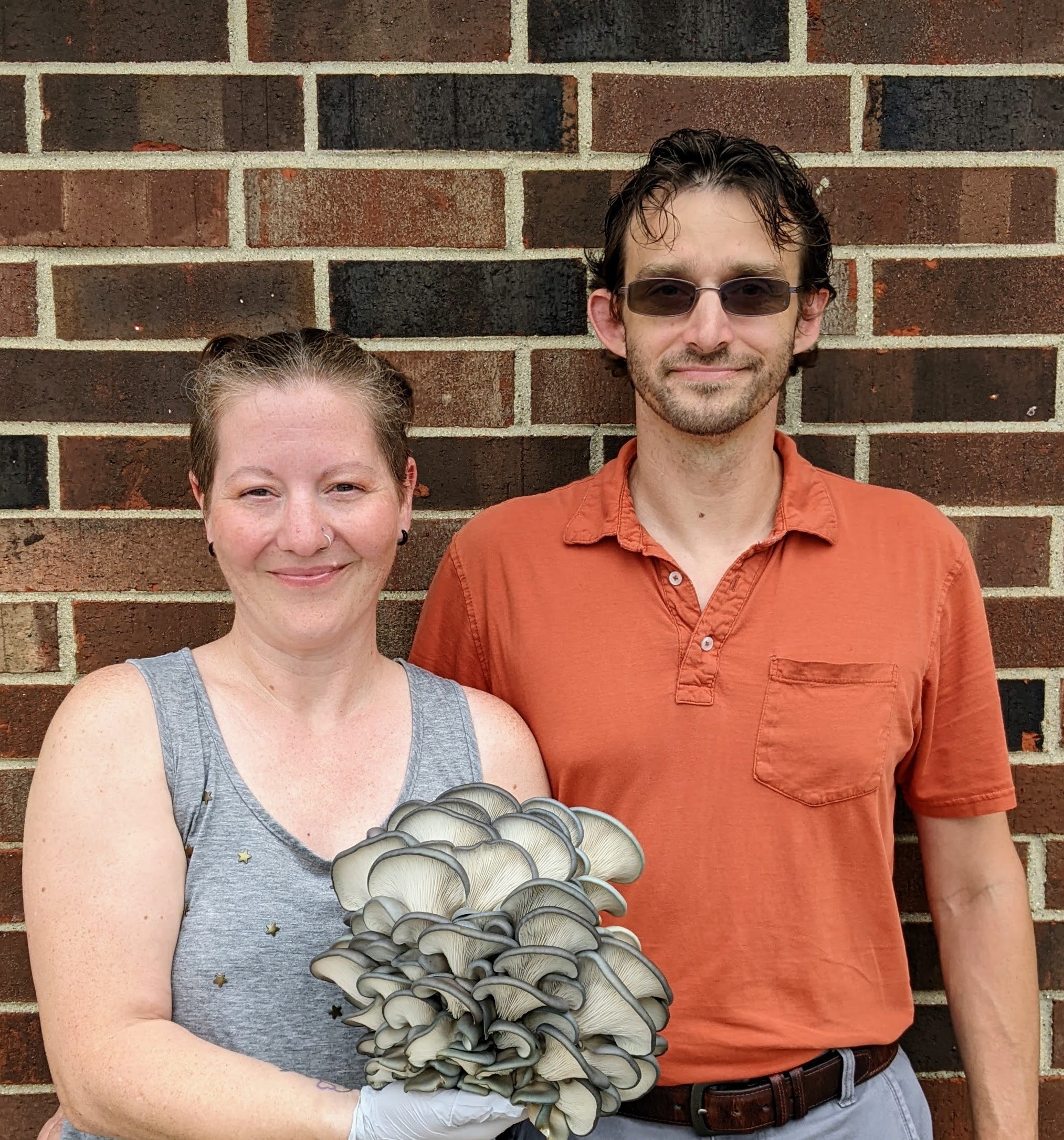 Hi, we are Brad and Angie, and together with our three children we are the new owners and farmers of Zazu Mushrooms. Originally from South Bend, Indiana, we have made Mattawan our new home, and are eager to continue Zazu's mission of sharing the beauty and diverse flavors gourmet mushrooms have to offer.
Food can bring people together like few things can. We hope to make the world a little nicer by providing the freshest, tastiest mushrooms around, and sharing with the world all the amazing things mushrooms can do to make mycophiles of everyone. It has been a treat watching our kids get excited about the growing process and their eagerness to try all the new flavors and experiences that have come with running a mushroom farm.
We are grateful to Zazu's founders, Zach and Jackie Alkhamis, for all their help and support as we dive headfirst into a new adventure. They are outstanding humans, and we hope to do them proud.
N

Bring the highest quality gourmet mushrooms to more people

N

Provide education on the culinary diversity mushrooms have to offer

N

Provide exceptional service to our community

N

Utilize only natural and nutrient rich materials to provide our mushrooms the best flavor

N

Ensure sustainable practices for future generations